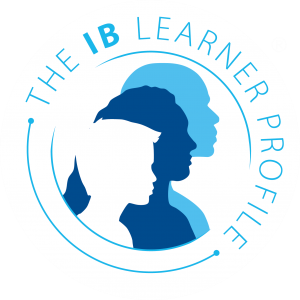 The IB Learner Profiles
Inquirers:
We nurture our curiosity, developing skills for inquiry and research. We know how to learn independently and with others. We learn with enthusiasm and sustain our love of learning.
Knowledgeable:
We develop and use conceptual understanding, exploring knowledge across a range of disciplines. We engage with issues and ideas that have local and global significance.
Thinkers:
We use critical and creative thinking skills to analyse and take responsible action on complex problems. We exercise initiative in making reasoned, ethical decisions.
Communicators:
We use critical and creative thinking skills to analyse and take responsibile action on complex problems. We exercise initiative in making reasoned, ethical decisions.
Reflective:
We thoughtfully consider the world and our own ideas and experience. We work to understand our strengths and weaknesses in order to support our learning and personal development.
Principled:
We act with integrity and honesty, with a strong sense of fairness and justice, and with respect for the dignity and rights of people everywhere. We take responsibility for our actions and their consequences.
Balanced:
We understand the importance of balancing different aspects of out lives: intellectual, physical, and emotional to achieve well-being for ourselves and others. We recognize our interdependence with other people and with the world in which we live.
Open-Minded:
We critically appreciate our own cultures and personal histories, as well as the values and traditions of others. We seek and evaluate a range of points of view, and we are willing to grow from the experience.
Caring:
We show empathy, compassion and respect. We have a commitment to service, and we act to make a positive difference in the lives of others and in the world around us.
Risk-Takers:
We approach uncertainty with forethought and determination; we work independently and cooperatively to explore new ideas and innovative strategies. We are resourceful and resilient in the face of challenges and change.
The IB Learner Profile represents 10 attributes valued by IB World Schools. We believe these attributes, and others like them, can help individuals and groups become responsible members of local, national and global communities.
The aim of GKV Cemil Alevli College is to develop internationally minded people who recognize their common humanity and share guardianship of the planet, for a more peaceful world.
IB ÖĞRENCİLERİNİN AŞAĞIDAKİ BECERİLERİ KAZANMASI HEDEFLENİR:
Araştıran (Inquirers)
Öğrenme merakları desteklenmektedir. Amaçlı, yapıcı araştırmalar yapmak için gereken becerileri kazanmışlardır. Yaşamları boyunca öğrenmekten zevk alan bireyler olacaklardır.
Bilgili (Knowledgeable)
Yerel ve küresel önemi olan kavramları, fikirleri ve sorunları araştırırlar. Böylelikle, kapsamlı ve dengeli dağılmış disiplinler hakkında derin bir bilgi birikimine ve anlayışa sahip olurlar.
Düşünen (Thinkers)
Mantıklı kararlar vermek ve karmaşık problemleri çözmek için düşünme becerileri gelişmiş, eleştirel ve yaratıcı bir şekilde fikir ve bilgi alabilmekte ve düşüncelerini ifade edebilmektedirler.
İletişim Kuran (Communicators)
Bilgileri, düşünceleri, birden fazla dilde yaratıcı biçimde, kendine güvenerek ve çeşitliiletişim yollarıyla algılarlar, ifade ederler. Başkalarıyla etkin ve istekli biçimde çalışırlar.
Dönüşümlü Düşünen (Reflective)
Kendi öğrenme süreçlerini, deneyimlerini dikkatle ele alırlar. Geri bildirimleri önemserler. Öğrenimlerini, kişisel gelişimlerini desteklemek için güçlü ve zayıf yönlerini ve sınırlılıklarını değerlendirebilirler.
İlkeli (Principled)
Bireylere, farklı gruplara ve toplumlara karşı değer yargıları geliştirmişlerdir. Doğruluk, adalet ve saygı anlayışının yanı sıra güvenilirlik ve dürüstlükle hareket ederler. Davranışlarının ve onların yol açtığı sonuçların sorumluluğunu üstlenirler.
Dengeli (Balanced)
Kendilerinin ve başkalarının sağlığı açısından zihinsel, bedensel ve duygusal dengenin önemini bilirler.
Açık Fikirli (Open-minded)
Kendi kültürlerini ve kişisel tarihlerini bilir ve takdir ederler. Diğer bireylerin ve toplumların bakış açılarına, değerlerine ve geleneklerine açıktırlar. Farklı bakış açılarını anlamaya ve değerlendirmeye açıklardır ve bu konudaki tecrübelerini geliştirmeye isteklidirler.
Duyarlı (Caring)
İnsanların gereksinimleri, duyguları konusunda hassastırlar ve saygılıdırlar. Empati duyguları gelişmiştir. Hizmete yönelik kişisel bağlılık duygusu taşırlar. Başkalarının yaşamları ve çevre üzerinde olumlu bir etki yaratmaya çalışırlar.
Risk Alan (Risk-takers)
Alışılmadık durumlara ve belirsizliklere cesaretle ve düşünerek yaklaşırlar. Yeni görevleri, fikirleri ve stratejileri keşfetmek için gerekli bağımsız ruha sahiptirler. İnandıklarını savunurken cesur ve anlaşılır olmaya özen gösterirler.
Cemil Alevli Koleji, öğrencilerinin bilgiye ulaşabilmelerini, edindiği bilgiyi en iyi şekilde kullanabilme ve geliştirebilmelerini ilke edinmiştir. Bu bağlamda, okulumuzda sorgulayan, eleştiri yapabilen, yaratıcı zekâsını akademik bilgisiyle bütünleştirebilen, sosyal ve toplumsal farkındalığa sahip bireyler yetiştirilmektedir.